TIMES
THE COUNTDOWN IS STILL ON 80 DAYS UNTIL OPENING AND YOU CAN NOW BOOK A ROOM!
We are proud to announce that we are set to open in mid-August! Soon, you will be settled into your new home at The Myriad Dubai. A big thank you to everyone who has already pre-registered and now we would like to invite you to start booking rooms.
PHOTOSHOOT
The Myriad Dubai is proud to showcase some real life pictures of our rooms and facilities as many of you have requested. A few lovely students came to visit the property and we had photoshoot in all of the different room types available as well as one of the Kitchen Lounges. Just a little heads up, the Kitchen Lounges will be available on every floor of the property. They will all have a TV, comfortable seating and a fully-fledged kitchen. This is where you can kick back and relax with your neighbours and catch up on some Netflix. This is your space and we can't wait to welcome you to it!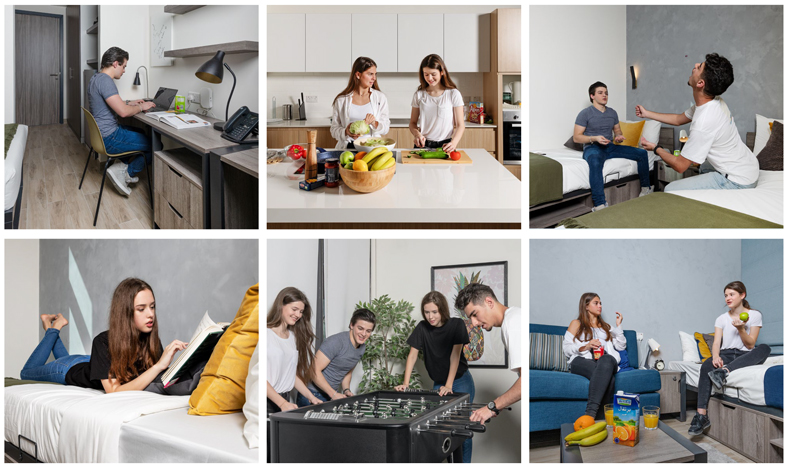 CAN'T COOK?
Don't you worry, you will have a catered canteen, MyBistro, which will be serving three meals of varying cuisines every single day. Not only will you have options between healthy choices and vegetarian meals but we also plan to have themed nights at least once a week where we will prepare meals from different parts of the world. We have thought of a few examples such as TexMex, sushi and Italian themed nights.
At the end of the day, you will be the ones enjoying the delicious meals so we want to give you the opportunity to let us know what themed nights you would want to see. So, please drop us an email and share your thoughts. This is your home, get involved and get comfortable with being treated!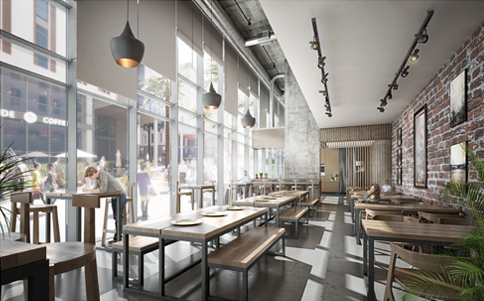 EVENT IDEAS COMPETITION WINNERS
CONGRATULATIONS!
Mariam Al Hamash
American University in Dubai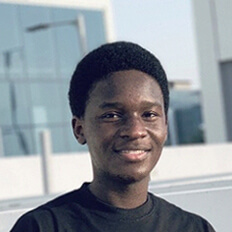 Alamin Mohammed Yakasai
Bristish University in Dubai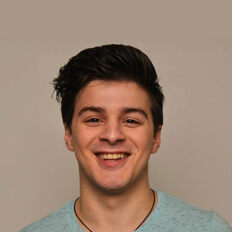 Hamzah Abugosh
Middlesex University Dubai
GET YOUR GAME ON
Our Activity Rooms and The Myriacade will be packed with games for you to enjoy. We would love your feedback on what sorts of video games you would prefer. Tell us what you'd like to play by emailing info@themyriad.com, and depending on popular demand, we will try our best to include them for you.
SINK OR SWIM
If you love to take a dip in the pool at the end of the day or even just sunbathe and watch the sunset, then look no further. We want you to be comfortable and what says comfort more than two rooftop pools!? Relax and enjoy the outdoor lounge music and views of the Dubai skyline. In addition to the rooftop pools, there will be 15 terraces across the property. Some of them will have table tennis available, making them a great place to chill and hang out with mates.

DID YOU KNOW?
More than half of the population of Dubai is aged between 25-34, so it's a youthful city that is geared very much towards those in this age bracket. This creates a hub of opportunities for aspiring young individuals and graduates.